Freitag, 12. Januar 2018
180110 Wannenkopf
The plan was to use the touring skis to walk up to the Wannenkopf for a drink. But after about 10 minutes, I slipped on the ice and while sliding the binding broke off my ski. The result was that I fell over and slid head first back down the slope.
Probably the shortest ski tour I ever did.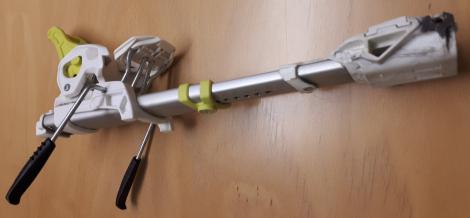 A few days later I received brand new bindings, mounted on my skis and all for free. Thank you Fischer and Sporthaus Baronsee!
... comment