Samstag, 1. November 2014
141101 Grünten
All summer Max has been wanting to cycle up the Grünten. Tomorrow he is skiing ( maxhogarth.blogspot.de/2014/11/stubai-glacier.html ) and next week diving so we went today.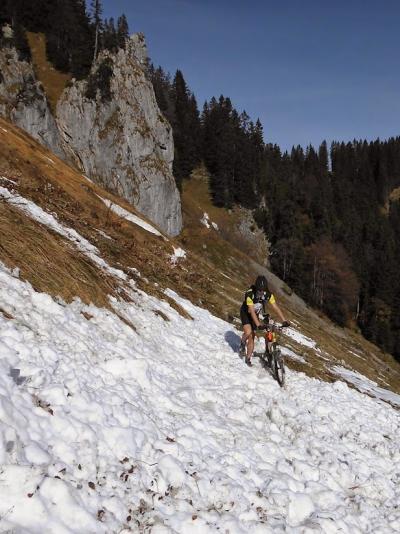 we cycled up the incredibly steep "front side" to the Grüntenhütte and then across the shoulder and through the snow down to the Roßbergalpe. A cheese sandwich and two beers later we cycled back down and home.
43km with over 1000 mters of climbing (most of it in one go).
http://www.gpsies.com/map.do?fileId=ohazxqigmqeelmhh
Photos at
https://plus.google.com/u/0/photos/103827427036815679772/albums/6050786238514201409?authkey=CM6y9qnHhfj9mAE
Max's blog at
http://maxhogarth.blogspot.de/2014/11/gruntenhutte-alpe-rossberg.html
Max's pictures at
https://plus.google.com/photos/102257273463070793435/albums/6041584113415203297/6076752222594002146?pid=6076752222594002146&oid=102257273463070793435
... link (0 Kommentare) ... comment