Donnerstag, 21. Dezember 2017
171221 La Graciosa.
Today is the winter solstice but I was out cycling in shorts and a T-shirt. You just need to be far enough south. Yesterday we arrived by sailing boat at the Island of La Graciosa (
https://en.wikipedia.org/wiki/Graciosa,_Canary_Islands
) and today Shane and I hired some bikes and went for a ride round the island and a walk up the dormant volcano of Montana Bermeja.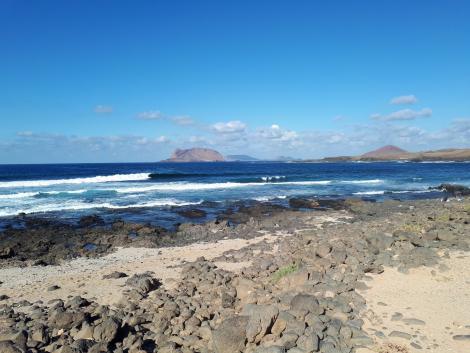 More about the day at
https://buruwang.org/2017/12/26/la-graciosa/
Our Track is at
https://www.gpsies.com/map.do?fileId=xudkbccdfxqwnwgx
... comment