Donnerstag, 11. September 2014
140911 Mottolino - Livigno
15 of us were up in the early hours of the morning to drive to Livigno in Italy. Breakfast (bacon and eggs) in Austria and then a drive through Switzerland before reaching Livigno.
The bikes were quickly unloaded and almost as quickly we were all changed and ready to go. There were 6 of us in Group 2.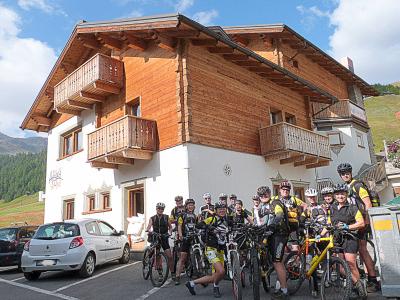 The first route of this long weekend was absolutely fantastic. Easy, if steep, tracks. Flowy downhills, stunning views, a quaint little hut to eat our lunch in front of and great friends.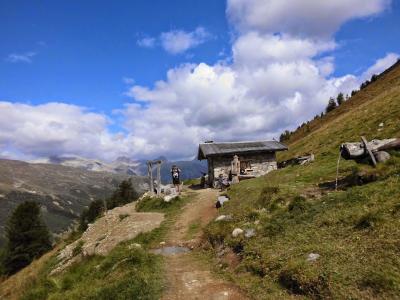 The weather was "threatening" but after a 5 minute shower, it stayed dry.
37km and 1400 meters of climbing.
Track is at
http://www.gpsies.com/map.do?fileId=yomwcvhchlyjmogk
All my photos are at
https://plus.google.com/u/0/photos/103827427036815679772/albums/6058975351830826593
Jons photos are at
https://plus.google.com/u/0/photos/100547066824249637955/albums/6058064944974487937
... link (0 Kommentare) ... comment