Samstag, 20. September 2014
140920 Ziger and Leist
Alison and I are spending my birthday weekend in Flumserberg in Switzerland. Yesterday we drove here stpping off for lunch in Vaduz (the capital of Liechtenstein).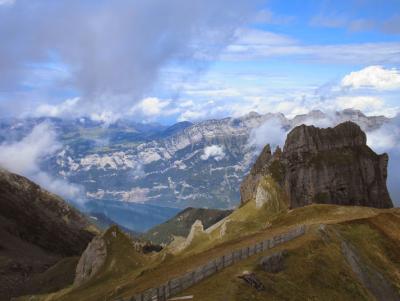 Today we caught the cable cars up to the Prodkamm at 1939m and then walked along the ridge to the Maschgenlücke where we stopped for a coffee. Alison also bought some local cheese.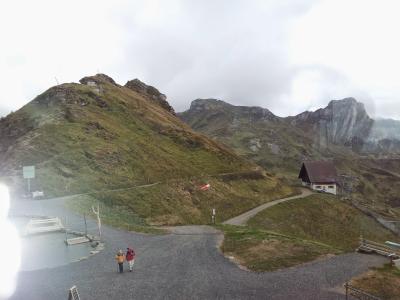 From left to right - Ziger, Leist and Sächsmoor.
From the hut we walked up to the summit of the 2074 meter high Ziger where the view was there one minute and gone the next as the clouds passed by. We then continued on up to the summit of the 2222 meter high Leist.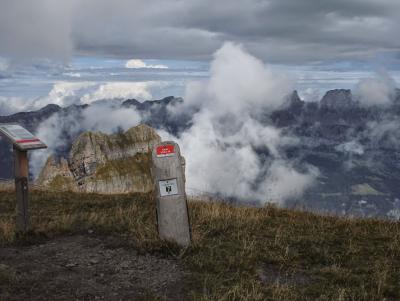 From here we had amazing views down on to the Walensee and in to the surrounding mountains. The sun was shining and we ate some of Alison's cheese.
We then returned to the Maschgenkamm for coffee, cake and enjoying the views and then caught the cable car down to Tannenboden. There we saw the "Floomzer" sommer bobsleigh so caught another lift back up to try that.
Then it was just a gentle walk back to the apartment in Tannenheim and a swim in the pool next door.
In the evening we went to Rappenswill for dinner by the lake.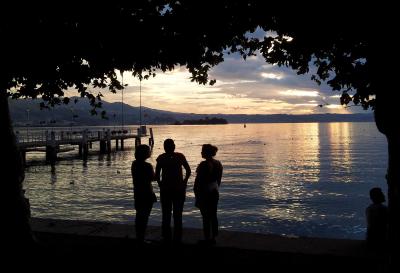 All my photos are at
https://plus.google.com/photos/103827427036815679772/albums/6061488741284750049?hl=de
... link (0 Kommentare) ... comment
140918 Hängebrücke
Thursday evening and there were only three of us out cycling in Group 2 - Bettina, Karin and I. We originally planned a gentle ride round the 7 lakes but once we got in to the Wertach Valley, Bettina changed the plan to the hanging bridge tour.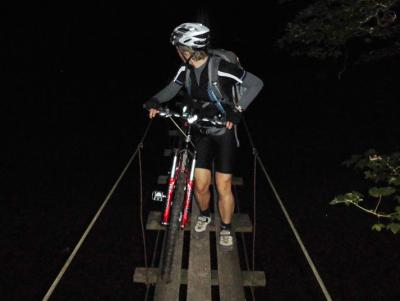 Group 1 rode up the Alpspitz and got soaked but we stayed dry. Afterwards we visited Suzi for food and drink as it was her birthday.
24km and 430 meters of climbing. Track is at
http://www.gpsies.com/map.do?fileId=nssizyajygemjqtm
... link (0 Kommentare) ... comment