Samstag, 13. September 2014
140913 Monte della Rezze - Livigno
Started the third day in Livigno by catching the Tagliede cable car 500 meters up the mountain. We then pushed and biked across a lunar landscape up to the top of the Monte della Rezze at 2858 meters above sea level. There we drank a Grappa that we found in the refuge hut and enjoyed the view.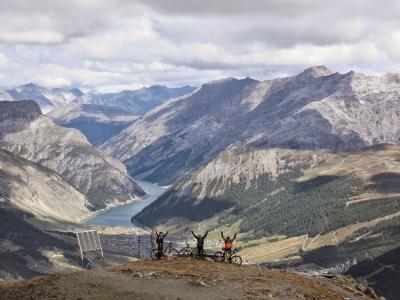 We cycled back to a small lake near the top of the Carosello3000 lift and then down a challenging but fun trail to the Fedaria Alm. From there we followed the valley down to a stunningly beautiful restaurant on the side of the valley - La Tea da Memi. The farmhouse is 140 years old and has been perfectly restored by the owner (a carpenter) and his wife. They now live there all year round and run it as a restaurant.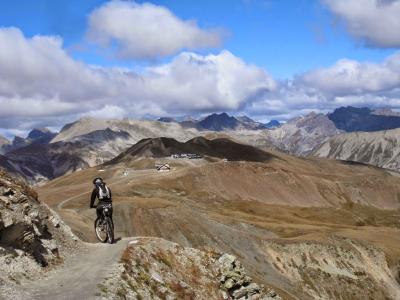 We came back to the hotel along a track that followed the side of the main valley and so, for the first time, cycled downhill to the hotel at the end of the day. From here we can see the Monte della Rezze a thousand meters above us and it is hard to believe we really cycled to the top of it.
31km and 1100 meters of climbing + 500 with the lift.
Track is at
http://www.gpsies.com/map.do?fileId=zrljyckxjvkqxvyv
My photos are at
https://plus.google.com/u/0/photos/103827427036815679772/albums/6058982472128112385
Jons photos are at
https://plus.google.com/u/0/photos/+JonFrench/albums/6058601229724589249
... link (0 Kommentare) ... comment