Freitag, 1. Mai 2015
150430 Pfronten
Last day of April and definitely a case of "April showers". It is now tradition that when it rains, we cycle to Pfronten or maybe that when we cycle to Pfronten, it rains. Either way, rain and Pfronten are firmly linked in our cycling memories.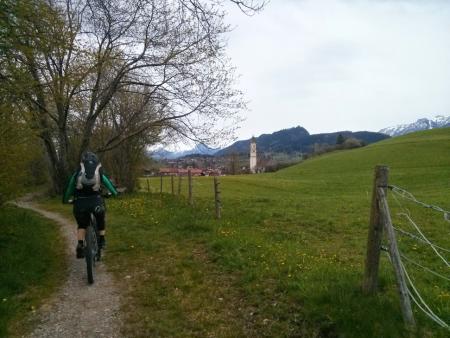 A really interesting route created by Wera. Amazing selection of small tracks and paths through Pfronten. You can spend hours riding through Pfronten and never hit a main road.
Luckily one of the group was sensible enough to suggest getting fully kitted up in rain gear as soon as the first drops started so we were warm and dry when it really started.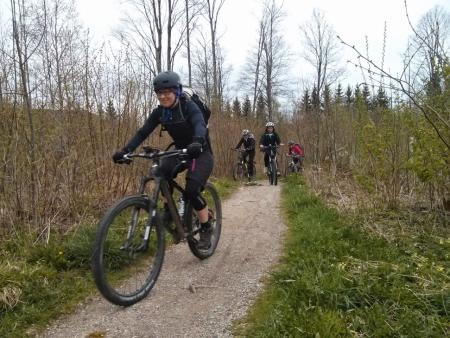 Afterwards some Glühwein followed by Baileys in the Bistro. And the next day was a bank holiday so a sleep in as well.
26km with 320 meters of climbing. Track is at
http://www.gpsies.com/map.do?fileId=ujntvznhzsncqoaa
Photos at
https://plus.google.com/u/0/photos/103827427036815679772/albums/6139495333132139777
... link (0 Kommentare) ... comment