Sonntag, 24. Mai 2015
150524 Sportheim Böck
On Christmas Day I cycled up the mountain to Sporthim Böck. On Easter Sunday Heidi and I walked up there on our touring skis. So today is Whit Sunday and I cycled up there.
Finally it had stopped raining and was just overcast. I set off with far too many clothes on but reached the top in shorts and short sleeved tricot after taking everything else off.
On the way up I stopped to watch the zipliners hurling down the mountain dangling on their steel cable. Nearly as much fun as mountain biking down.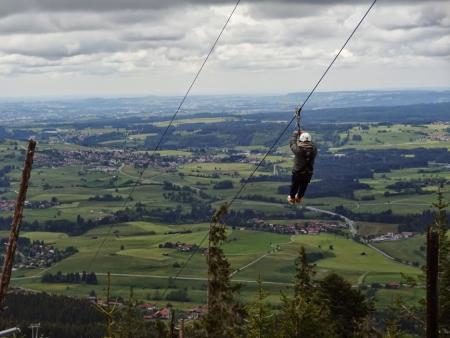 Capuccino and cheese cake was my reward for my efforts - and a super fast but muddy descent.
11km and 630 meters of climbing. Track is at
http://www.gpsies.com/map.do?fileId=epkyxthjurjfecyb
... link (0 Kommentare) ... comment